Album:
AHK-toong BAY-bi Covered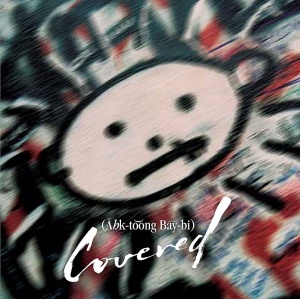 "Zoo Station" is a cover of a U2 song. The track was made for a special tribute album to U2, for the 20th Anniversary of Achtung Baby, entitled AHK-toong BAY-bi Covered, which was released in the UK on October 25, 2011, as a pack-in CD with the December 2011 issue of Q magazine. It was subsequently released digitally via iTunes as an album-only track on November 15, 2011.
Song Credits
Produced by Trent Reznor and Atticus Ross
Performance by Trent Reznor
Programming by Atticus Ross
Mixed by Alan Moulder
Mastered by Tom Baker, Precision mastering, Hollywood, CA
Engineered by Blumpy
Copyright 2011 Null
Appearances
Other
AHK-toong BAY-bi Covered
Q Magazine, December 2011 issue
Versions
This is the only known version. It is fairly minimalist, dominated by soft synths and quiet motorik beats, evoking a slight Kraftwerk vibe. Reznor's vocals for the majority of the song are very soft and low. Layered backing vocals pad out the choruses.
Live
"Zoo Station" has never been played live.
Lyrics
   I'm ready
   I'm ready for the laughing gas
   I'm ready
   I'm ready for what's next
   I'm ready to duck
   I'm ready to dive
   I'm ready to say
   I'm glad to be alive
   I'm ready
   I'm ready for the push

   In the cool of the night
   In the warmth of the breeze
   I'll be crawling around
   On my hands and knees

   Zoo Station
   Zoo Station

   I'm ready
   I'm ready for the gridlock
   I'm ready
   To take it to the street
   I'm ready for the shuffle
   Ready for the deal
   Ready to let go of the steering wheel
   I'm ready
   Ready for the crush

   Zoo Station
   Zoo Station

   Alright, alright, alright, alright, alright
   It's alright, it's alright, it's alright, it's alright

   Hey baby, hey baby, hey baby, hey baby
   It's alright, it's alright

   Alright, you can turn it up

   Time is a train
   Makes the future the past
   Leaves you standing in the station
   Your face pressed up against the glass

   Zoo Station