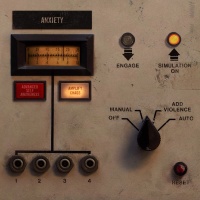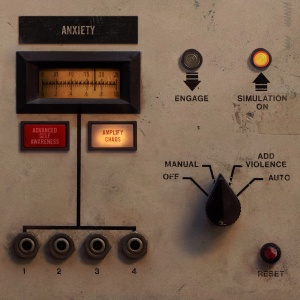 Add Violence (also known as Halo 31) is the third proper EP from Nine Inch Nails. It will be released on July 21, 2017. The EP's first track, Less Than, was released digitally on July 13, 2017, with an accompanying lyric music video.
Track List
"Less Than" – 3:32
About
As quoted by Trent Reznor on nin.com: "ADD VIOLENCE finds Nine Inch Nails becoming more accessible and impenetrable at the same time. The sonic palette expands significantly from Not The Actual Events, incorporating elements of beauty into the dark dissonance. The narrative arc linking the three records begins to emerge through the disassociated lyrics and the provocative and clue-filled cover artwork and accompanying physical component, available exclusively through the NIN.com store."
Formats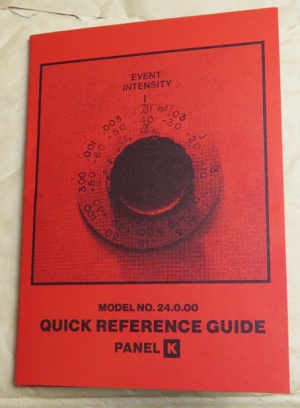 Akin to the first EP, Add Violence is also available as a digital download, a 12" vinyl and a physical component. Regarding the latter, the official description reads:
PROPER USE OF THIS RECORDING REQUIRES IT TO EXIST IN THE PHYSICAL WORLD, AS REAL AS YOU ARE. CHOOSING THIS PACKAGE GETS YOU THE DIGITAL FILES AND WE WILL SHIP THE ACCOMPANYING PHYSICAL COMPONENT TO YOUR RESIDENCE WHICH MAY PROVIDE ADDITIONAL CLARITY. VERY LIMITED SUPPLIES AVAILABLE.
Artwork
The curious "scratch marks" seen in the various iterations of the Not The Actual Events cover artwork also faintly appear in the upper right corner of the Add Violence cover, seemingly lining up to become an eventual bigger picture.
Credits
Nine Inch Nails: Trent Reznor and Atticus Ross

All songs written by Trent Reznor and Atticus Ross

External Links
Discography