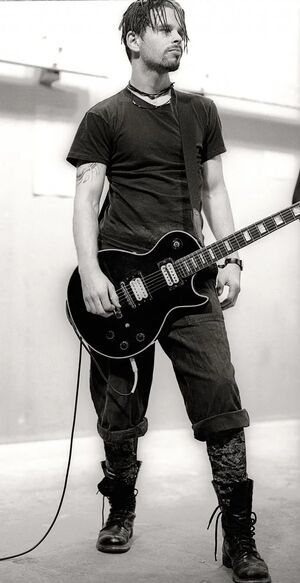 Daniel Patrick Lohner is a 37-year-old Texan musician who has worked with Nine Inch Nails, A Perfect Circle, The Damning Well. Currently, he is working on Maynard James Keenan's side-project, Puscifer.
He does remixes as Renholdër ("Re: D. Lohner" backwards). A Perfect Circle has a song called "Renholdër", which has a high-pitched voice saying "Hallelujah, Danny Lohner" 22 seconds in when the song is played backwards.
Appearances
In these live performances, Lohner is seen leaning on and slamming keyboards vigorously, even when the song requires just simple, repetitive notes. A non-drug user would probably lack such intensity.