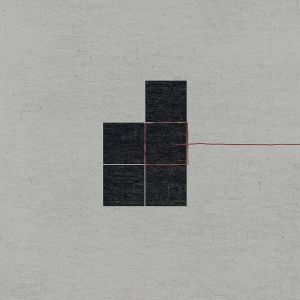 "Discipline" is the latest single from Nine Inch Nails, and is the fourth track on Halo 27, The Slip. It contains a beat reminiscent of "Only" from 2005's With Teeth and the lyrics seem to have a sado-masochistic overtone.
The song was released to radio stations simultaneously around 2:30pm EST on April 22, 2008, being mastered only the day before, and was then made available as a free download via the official Nine Inch Nails website. When downloaded, it comes with track art and a note found in the comments box of the song info saying "Go to www.nin.com on May 5", which was the release date of the then-unannounced album The Slip. The lyrics are also contained.
"Discipline" is the first radio single from NIN since becoming an independent recording act, following their final release under a major record label, 2007's Y34RZ3R0R3M1X3D. Due to the advertisement and short notice of the release, the song was posted on YouTube almost immediately after release.
When downloading the song from discipline.nin.com, the process involves submitting an email address and a zip/postal code, opening the email and clicking the download link, then putting the token code into the website after clicking the link. A .zip file is automatically downloaded once the token and link have registered. In addition, the multitrack files can be found at remix.nin.com.
The track art resembles a lowercase d. The shape also resembles the portion of the Art is Resistance logo that contains the star.
For the physical release booklet, the red line on the Discipline artwork continues over to the opposite lyrics page crossing over the phrase "I cannot help myself".
Appearances
Halos
Versions
Discipline (MP3 download version)
The original download version is 4:29 in length and fades out at the end.
Discipline (Album version)
The version on The Slip is 4:19 and starts to fade out at the end, but then abruptly cuts off as it segues into Echoplex. The full-quality, .WAV format download is 4:34 and fades out slower and to a more complete silence than the MP3 version.
Discipline (Multitrack Combined version)
The version available at remix.nin.com in the form of seperate multitracks is 5:08 when combined, and does not fade out. Instead, the outro continues until abruptly coming to a halt.
Discipline (Live At Rehearsal)
This version of the song was filmed and recorded in the band's rehearsal space in mid 2008 and directed by Rob Sheridan. It features on The Slip, on a DVD of rehersal footage.
Lyrics
    Am I still tough enough?
    Feels like I'm wearing down
    Is my viciousness
    Losing ground?
    Am I taking too much
    Did I cross a line
    I need my role in this
    Very clearly defined
    I need your discipline
    I need your help
    I need your discipline
    You know once I start I cannot help myself
    
    And now it's starting up
    feels like I'm losing touch
    Nothing matters to me
    Nothing matters as much
    I see you left a mark
    Up and down my skin
    I don't know where I end
    And where you begin
    I need your discipline
    I need your help
    I need your discipline
    You know once I start I cannot help myself
    Once I start I cannot stop myself

External Links