Versions:
Everything
Everything (Autolux Remix)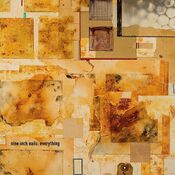 "Everything" is the seventh track on the 2013 release Hesitation Marks. On August 19, 2013, the track officially premiered via an npr blog.[1] "Everything", along with "Satellite", were both originally written and recorded for a forthcoming greatest hits package for Interscope Records, but instead provided inspiration towards a new album.[2] The song debuted on August 19, 2013 during an interview on BBC1 with Zane Lowe.
Appearances
Versions
Everything
This is the original album version.
Everything (Autolux Remix)
Coming soon.