Keep It Together (single)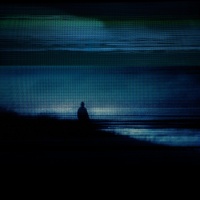 Keep It Together is a single by How To Destroy Angels released to promote An Omen EP.
It was also released as a 12" single as a surprise gift for anyone who pre-ordered An Omen EP's vinyl through the official store. Trent Reznor was forced to "spoil" the surprise by announcing it early, to explain why the price of packaging for the record was so high. The record has since completely sold out.
Unusually, the physical single doesn't actually contain the title track, "Keep It Together", and instead contains the Dave Sitek and Factory Floor remixes.
Tracklisting
Digital
"Keep It Together"
Vinyl
    A1 "Keep It Together" (Factory Floor Remix) - 7:23
    B1 "Keep It Together" (Dave Sitek Remix) - 4:54
Artwork
The artwork for the digital single was used by the band for a t-shirt, and the product information page revealed the art's name to be "The Last Person On Earth".
No artwork was made for the physical single, instead it was housed in an unmarked red sleeve.
External Links