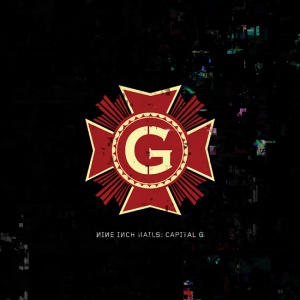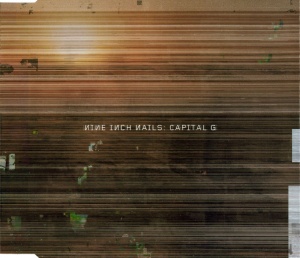 The Capital G single was released in Europe on June 4, 2007, on vinyl only (9"). Trent Reznor made this decision after Interscope initially wanted to release the single in a manner similar to Survivalism. Reznor has expressed his displeasure with multiple-part CD singles, feeling that they force his fans to spend more on a single than they really should.[1]
Because it is a vinyl-only single, Capital G has not been designated as a Halo. To clarify, Rob Sheridan posted the following on The Spiral:
It will not be a halo. It's a simple 9" vinyl release the record company really wanted to put out - Europe only, I believe. Side A is Capital G, side B is the Dave Sitek Survivalism remix. It will be nice for the people who have the 9" collector box, but we kept a halo # off of it because it doesn't warrant one, and so regular collectors wouldn't feel any pressure to pick it up just for the sake of completeness.
Tracklisting
"Survivalism (Dave Sitek Remix)" - 4:32

Tracklisting for 2-track CD promo version
"Capital G (Phones 666 RPM Mix)" - 7:24
"Capital G (Switch remix)" - 5:01

Phones 666 RPM remix by Paul Epworth
Switch remix by Switch
There is also a 4-track CD promo version which contains the two tracks from above (as tracks one and four in the order they appear above) and includes a clean version and a shortened version of the 666 remixes.
Album Credits
Lyrics: Trent Reznor
Producers: Trent Reznor with Atticus Ross
Mix: Alan Moulder.
"Survivalism (Dave Sitek Remix)"—Remix by David Andrew Sitek.
Artwork
The emblem on the cover of Capital G (as well a similar one for the fictional US Bureau of Morality) is adapted from the emblem used by the Veterans of Foreign Wars. The cover art for the Capital G promo is similar to the cover art for Y34RZ3R0R3M1X3D.