"19 Ghosts III" is the nineteenth track on 2008's Ghosts I–IV. Multitracks for this song were released in raw WAV format via remix.nin.com. It is the first track on the Ghosts III portion of the album.
Song Credits
Appearances
Halos
Versions
19 Ghosts III
This is the only known version. This song is highly percussive. It begins with clanging metallic percussion with heavy reverb, with a delayed electronic beat underneath. The reverb dissipates and more percussion layers form. Atonal static guitar noises join, serving as an additional percussive element. A synthesized bassline that enters during the middle section is the only tonal piece in the song. After it fades out, the percussion ends abruptly.
Live
"19 Ghosts III" was debuted live at the secret show in Los Angeles, California on July 19, 2008. It was a staple of the Ghosts part of the Lights in the Sky set.
Differences in Artwork
It should be noted that much of the artwork embedded in the files of the official download of Ghosts I–IV from nin.com are not just cropped versions of the photographs in the PDF. In this case, the two photographs are completely different.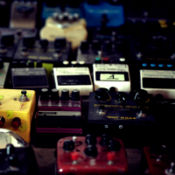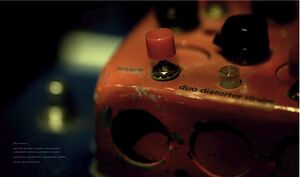 External Links