Versions:
Head Down
Head Down (Live At Rehearsals)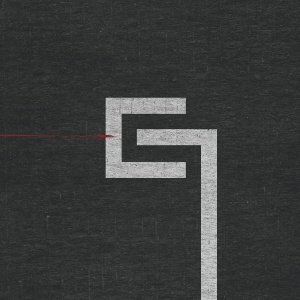 "Head Down" is the sixth track on the Nine Inch Nails album The Slip.
The song's accompanying artwork appears to represent a person committing suicide by firing a gun through the back of their mouth, a figure facing the left with their head bent down, or a glass being poured out to its right.
Multitracks for this song (and all others from The Slip) were released in raw WAV format via remix.nin.com.
Appearances
Halos
Other
Versions
Head Down
This is the original album version. The song is stylistically split into two parts. The verses consist of an abusive diatribe, taking the listener to task for their weaknesses and compelling them to submit to authority. The chorus, perhaps representing the response of the berated protagonist, finds the singer questioning the reality of his situation and expressing a wish to escape. The sections are sharply different musically as well, with the verses shouted over a harsh, bending guitar riff and drum loop, while the chorus section features more melodic singing and clean guitar strumming. The final, instrumental chorus section transitions suddenly into a quiet, filtered coda, which decays into low bass tones. "Lights In The Sky" soon follows.
Head Down (Live At Rehearsals)
This version of the song was filmed and recorded in the band's rehearsal space in mid 2008 and directed by Rob Sheridan. It features on the physical form of The Slip, on an accompanying DVD of rehearsal footage. The band omits the quiet coda.
Live
This song made its live debut at the dress rehearsal show of the Lights In The Sky Tour and remained a feature throughout the Wave Goodbye Tour the following year. "Head Down" has not been performed since then.
Lyrics
   You
   What you looking at?
   Head down
   Too late for that
   What you want
   What you get
   Know your place
   Don't ever forget
     
   And this is not my face
   And this is not my life 
   And there is not a single thing here
   I can recognize
   This is all a dream
   And none of you are real
   I'll give anything
   I'll give anything 
   
   Hey you
   What you running from?
   All your hate
   What you've become
   Bet you didn't think
   It would happen to you
   All used up
   Half way through
   
   And this is not my face
   And this is not my life 
   And there is not a single thing here
   I can recognize
   This is all a dream
   And none of you are real
   I'll give anything
   I'll give anything 

External Links
"Head Down" Live From Rehearsals