Difference between revisions of "1,000,000"
---
Revision as of 20:02, 21 May 2009
Length:3:56
Versions:1,000,000
1,000,000 (Live At Rehearsals)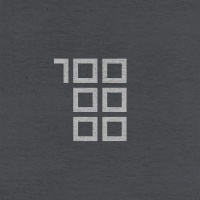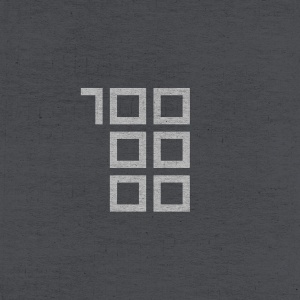 "1,000,000" is the second track of the Nine Inch Nails album The Slip. The work fits directly onto the end of "999,999," and seems to bridge the two styles of the albums Ghosts I–IV and The Slip. The lyric, "I feel a million miles away" alludes to the lyric "If I could start again/A million miles away" from Hurt. The accompanying artwork is constructed of a '1' and six '0's. Also the one could possibly be a person slipping off the edge of a building, represented by the stack of zeroes. This would coincide with the lyrics. The artwork also resembles, like the artwork for the track "Discipline," the part of the Art is Resistance logo with the star.
In the Limited Edition CD/DVD insert, there are two red lines in the artwork, one originating in the center of the bottom box on the left, and one originating in the middle box on the right. Both lines continue straight downward and off the page.
The song shares a similar pattern, build-up and sound to "The Collector," notably how the songs begin, each with a drumming intro and following with a string instrument ("The Collector" had a bass while "1,000,000" has a guitar) which then leads into the lyrics.
Appearances
Halos
Seeds
Versions
1,000,000
This is the original album version.
1,000,000 (Live At Rehearsals)
This version of the song was released online via nin.com and PitchforkTV. It was filmed and recorded in the band's rehearsal space in mid 2008 and directed by Rob Sheridan. It also features on The Slip, on a DVD of rehersal footage.
Live
This song made its live debut on the dress rearsal show of Lights In The Sky Tour.
Lyrics
   Kind of hard
   Hard to see
   When you crawl
   On your hands and your knees
   With your face
   In the trough
   Wait your turn
   While they finish you off
   Don't know when it started
   Don't know how
   Should have found out
   Should have happened by now
   Got these lines
   On my face
   After all this time
   And I still haven't found my place
    
   I jump from every rooftop
   So high so far to fall
   I feel a million miles away 
   I don't feel any thing at all
   
   I wake up
   On the floor
   Start it up again
   Like it matters anymore
   I don't know
   If it does
   Is this really all
   That there ever was?
   Put the gun 
   In my mouth
   Close your eyes
   Blow my fucking brains out
   Pretty patterns
   On the floor
   That's enough for you
   But I still need more
   
   I jump from every rooftop
   So high so far to fall
   I feel a million miles away 
   I don't feel any thing at all

External Links