Versions:
A Drowning
A Drowning (Instrumental)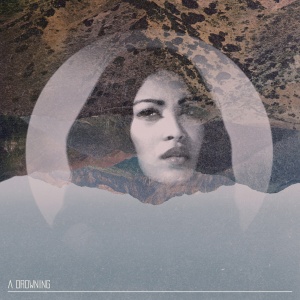 "A Drowning" is the first release by How To Destroy Angels, mixed by Alan Moulder, and is available for download on Amazon MP3. While there is no official labeling calling it Sigil 01, the number is reserved for it.[1] It was covered by Nine Inch Nails during the Cold And Black And Infinite Tour.
Release
HTDA's site had gradually been updated with teaser images and videos, along with an image of Mariqueen Reznor gradually being revealed. Her face was fully revealed on May 4th, 2010, and at the same time A Drowning was posted on Pitchfork.com, with a link from howtodestroyangels.com to the page. Later that day, the link was replaced with one to Amazon.com once the track was available for download at 99 cents. Soon after release, it reached number one on the Amazon download chart.
It was confirmed that other sites would also be selling the track soon after. The first to follow suit was iTunes.
Two weeks later, the band released the multitracks for A Drowning, along with the band's other release at the time, The Space In Between, on remix.nin.com.
Song Credits
Appearances
Versions
A Drowning
This is the original version, primarily driven by a dark but relaxed synth bassline and beat loop, similar to the approach of the verses in "The Wretched." Piano provides the dominant melodic content behind the vocals, while heavily processed guitars provide atmosphere during the choruses, which also feature a different bassline. Dissonant horn samples form a bridge from the first chorus to the second verse, while the last three minutes of the song are dedicated to a distorted guitar riff joining the layered, processed guitars and chorus bassline. Mariqueen handles all of the vocals in the track, singing in quiet, reserved tones, and layering wordless melodies over the coda, which filters down the guitar layers to leave the piano line repeating the chorus chord progression as accompaniment to non-chordal notes.
A Drowning (Instrumental)
From a CD-R promo of the EP, released by The Null Corporation.
Lyrics
   It's the glare from the reflection
   Making patterns in your eye
   It's the looking back in anger
   With every second slipping by
   Undertow has come to take me
   Guided by the blazing sun
   Look at everything around us
   Well, look at everything we've done

   Please, anyone
   I don't think I can save myself
   I'm drowning here
   Please, anyone
   I don't think I can save myself

   There's a tiny little window
   Swarms of locusts fill the sky
   Maybe I just disappear
   If I can keep my head above the tide
   
   Please, anyone
   I don't think I can save myself
   I'm drowning here
   Please, anyone
   I don't think I can save myself

External Links
How To Destroy Angels Discography