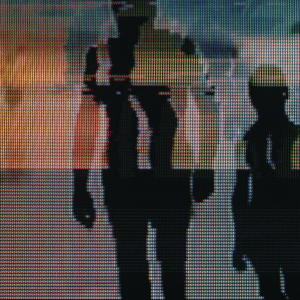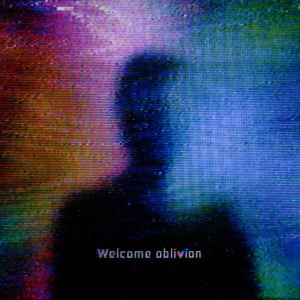 "How Long?" is a song by How To Destroy Angels from the album Welcome Oblivion.
Release
"How Long?" was the fourth single from the album, and the first single to have not been on the previous release An Omen EP. It was released on 31st January 2013.
Appearances
Versions
How Long?
This is the only known version.
Music video
The music video was filmed by London-based team Shynola in October 2012, with the post production taking up that winter. It is the first music video not to feature the band members of HTDA. Filmed in Wales, it opens with a young man (Alex Stuart) wearing nothing but a loincloth waking up in a dystopian wasteland. He paints his body with tribal markings and forages for leaves, running and crawling across the bleak landscape. He sees an old man, covered with possessions, and signals down to him from a high cliff. When the old man turns to wave, the young man has vanished and rapidly appears behind him, strangling him to death with a piece of cord. Having taken all the possessions he desires and filled a water bottle, he returns to his home to bring the water to his ill and elderly mother.
The video's production team said:
We had a great conversation where the band articulated their ideas about modern identity, the effect of technology on culture and our inability to connect with others. We're fascinated by anthropology and coincidentally we had been toying with ideas for a feature film about a post-technology civilization, in which humans have reverted to primitive behavior. Sometimes things just fit together.
How to destroy angels added:
Their work is visually striking and consistently stands out. When we started talking about possible directors to work with for 'How long,' their name came up right away. It's been an honor to finally work with them, and to get their wholly unique interpretation of the themes we've been exploring with this record and this song.
Credits
Produced by Black Dog Films.
CAST
Boy: Alex Stuart
Man: Jon Campling
Woman: Julia Lacey

CREW
Director: SHYNOLA
Head Of Music Video: Svana Gisla
Producer: Jacob Swan Hyam
Editor: Julia Knight @ TRIM
1st Assistant Director: Ezra Sumner
Lighting Cameraman: Robbie Ryan
Focus Puller: Richard Swingle
Camera Trainee: Chris Jacobi
Gaffer (GM): Mark Howlonia
Art Director: Ruth Crawford
Costume: Minna Attala
Hair & Make-Up: Kylie Jonkman
Location Manager: Anthony Jones
Runners/ Drivers: Saloum N'jie, Andrew Smith & Brian Bosenko
℗ & © 2013, Columbia Records Limited. All Rights Reserved
Lyrics
   How long?

   Always been here

   Almost seems like yesterday

   Hard to picture

   It's the little things that slip away

   They can't have it (stronghold) build a fortress - so familiar - built of 
   But they find a way and take a little bit

   We can beat them

   If you believe in it

   If you believe in it

   How long

   How long

   Can we keep holding on 
   How long?

   A house on fire

   Burning all the past away

   And what defines us

   It's the little things that slip away 
   And if you're honest

   What would happen if

   We stood for something

   If you believe in it

   Keep believing it

   How long

   How long

   Can we keep holding on 
   How long?

   Burn this all away

External Links