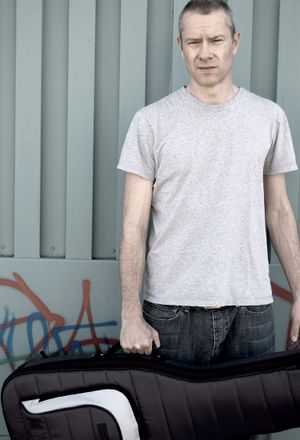 Page Hamilton is a musician mostly known for being the lead guitarist and vocalist of the band Helmet.
Hamilton contributed to the now defunct Tapeworm project and also played guitar on "No, You Don't" from Nine Inch Nails' The Fragile. He elaborated on the NIN session in an interview:
Trent was a Helmet fan and they asked to tour with us after he was opening for David Bowie and we just had a blast. We hit it off and had a really fun time. I went down to New Orleans to work with Charlie Clouser, who was one of the most brilliant computer geeks worked with and he was a big part of The Downward Spiral. And then I just was riffing one day and Trent was really into it and it evolved from there. It was a good musical pairing, even though we have different backgrounds. I'm a Masters Degree in jazz kind of guy and Trent is really good with the technology side of things.[1]