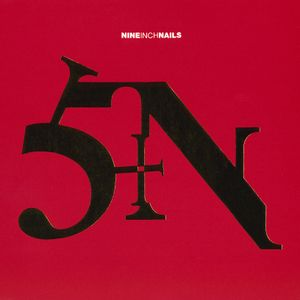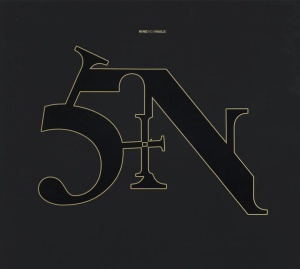 Sin (also known as Halo 4) is Nine Inch Nails' third and final single from their debut album Pretty Hate Machine. It was released on October 10, 1990 by TVT Records in the US, and on November 16, 1991 in the UK. It contains three remixes of the title track as well as a Queen cover.
In addition to the two CD configurations shown below, it was also released on various vinyl configurations and sizes: the US release is a 12" vinyl with red/purple artwork, while the UK had a release on 9" and 7" vinyl, both with black artwork. The cassette release in the UK was in exclusive "cigarette box" packaging, as opposed to the typical o-card sleeve. The graphic and lettering on the US versions of the single is metallic gold, which sometimes appears black in photos and scans.
Track Listing
US Version
Cassette
     A  "Sin (Short)" - 4:19
     B  "Get Down, Make Love" - 4:17
UK Version
"Sin (Short)" - 4:19
"Sin (Long)" - 5:50
"Get Down, Make Love" - 4:17
"Sin (Dub)" - 4:57
9" vinyl
     A  "Sin (Long)" - 5:50
     B1  "Sin (Dub)" - 4:57
     B2  "Get Down, Make Love" - 4:17
Credits
"Get Down, Make Love" written by Freddie Mercury
© Queen Music Ltd.
Production: Hypo Luxa
Engineering: Jeff "Critter" Newell, Alien Jourgensen, Trent Reznor, Sean Beavan
Releases
US Releases
TVT Records TVT 2617-2 - CD
TVT Records TVT 2617-6 - 12" Vinyl
UK Releases
Island Records CID 508 - CD
Island Records 9 IS 508 - 9" Vinyl
Island Records 7 IS 508 - 7" Vinyl
Halo I-IV
Halo I-IV is a limited edition vinyl box set released by Concord/Bicycle Music for Record Store Day in November 2015. It contains the domestic versions of the 12" singles for Sin, Head Like A Hole and Down In It on 120 gram vinyl, as well as the original version of Pretty Hate Machine on 180 gram vinyl. None of the music in this set is remastered.
External Links
Discography