The Downward Spiral: Reimagined for Piano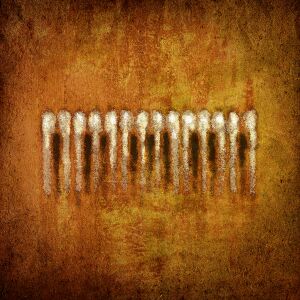 The Downward Spiral: Reimagined for Piano is a Nine Inch Nails tribute album of all songs from The Downward Spiral album, reinterpreted on piano. It was recorded and released by YouTube musician ixi, whose series of musical analysis videos of songs by NIN inspired the project. The tribute was originally released March 4, 2022 for download on Bandcamp.[1]
Track Listing
About
The artist's Bandcamp page gives the following info:
Most of these piano covers came out of improvisation sessions that accompanied my compositional analysis videos of The Downward Spiral. It all started when I wondered if I could make "Mr. Self Destruct", an intensely heavy and disturbing track buried in noise, sound beautiful by pulling out what lies beneath that chaos. The result surprised me, so I kept going. I hope you enjoy these interpretations of some of Trent Reznor's finest work! The Bandcamp release includes an alternate version of "A Warm Place" using synths and my voice.
External Links