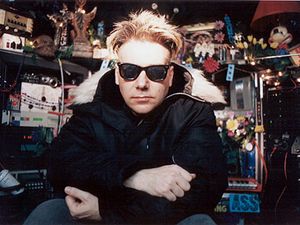 Martin Atkins (born August 3, 1959) is a British-born session drummer and musician known for his work in the industrial music scene.
He formed Pigface sometime around 1990 while touring with Ministry. Pigface would have an ever-changing line-up over the years, receiving criticism for a perceived lack of continuity. Atkins is the only person who has been involved with the project from day one.
Pigface toured in 1991 with Trent Reznor providing guest vocals. The Pigface song "Suck" was co-written with Reznor and later recorded by NIN for the Broken EP. Atkins can be seen in the "Head Like A Hole" music video and played drums on the song "Wish."
Atkins is currently teaching a course on the business end of concert touring at Columbia College in Chicago.
Body Of Work