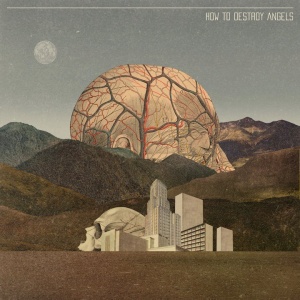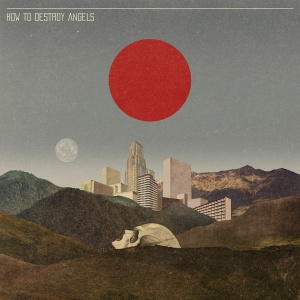 How To Destroy Angels is the eponymous debut EP by How To Destroy Angels. It was released as a digital download on 1st June 2010, and the CD release dates were as follows:
July 6th: US, Canada
July 9th: Australia, Japan (US import), UK, Belgium, Holland, Norway, Sweden, Finland, Denmark
July 13th: Germany, Italy, Spain, France
Sept 22nd: Japan (domestic version)
The EP is released under The Null Corporation. A CD-R promo with instrumentals of all tracks was also released at the time.
Track listing
CD/Download
10" Vinyl
     A1  "The Space In Between" - 3:34
     A2  "Parasite" - 5:04
     A3  "Fur-Lined" - 4:00

     B1  "BBB" - 3:31
     B2  "The Believers" - 5:35
     B3  "A Drowning" - 7:03
Versions
The EP comes in 3 versions:
In mp3 format, available for free from the band website
In hi-def formats, FLAC, WAV and Apple Lossless, purchasable for $2 from the band website
In physical CD format, purchasable from Amazon here or at most music retailers.
The physical version carries the product name "Sigil 2", apparently a cataloguing system for HTDA similar to NIN's Halos.
The vinyl edition was made available to order on September 22nd 2010, and came with additional artwork on the record sleeve, reflecting that of two limited edition t-shirts that had been sold through the HTDA store.
Album Credits
How To Destroy Angels:

Mixed by Alan Moulder

Written, Arranged, Produced, Performed
and Art Directed by How To Destroy Angels

Engineering: Blumpy
Mastering: Tom Baker at
Precision Mastering, Hollywood CA

Management: Rebel Waltz
Publicity: Nasty Little Man

Exterior Artwork: Mark Weaver

howtodestroyangels.com
Multitracks
On May 21st 2010, the band released the multitracks for the two released songs at the time, "A Drowning" and "The Space In Between", on remix.nin.com.
External Links
How To Destroy Angels Discography