Versions:
Ice Age
Ice Age (The Soft Moon remix)
Ice Age (deadmau5 remix)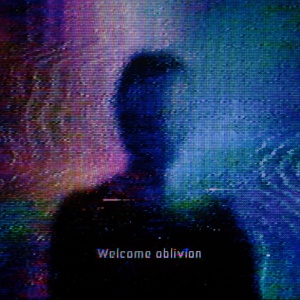 "Ice Age" is a song by How To Destroy Angels from their second release, An Omen EP. It is also one of four songs from An Omen EP featured on HTDA's first full-length release, Welcome Oblivion.
In a Reddit AMA, Trent Reznor talked about the track:
Thank you. We were experimenting around with the juxtaposition of something familiar and almost folky sounding sitting in a very cold and sterile environment. Mariqueen had this melody that would have been happy living in a Fleetwood Mac record, and we created this plucky accompaniment that sounded acoustic but was anything but. Then we put all that in the freezer. The full record expands the boundaries of the EP a bit more.
It was covered by Nine Inch Nails with Mariqueen Maandig during the NIN + QOTSA Tour and the NIN 2014 Japan Tour. On two dates at the end of the Cold And Black And Infinite Tour, Mike Garson joined the band to perform the song.
Appearances
An Omen EP
Welcome Oblivion
Versions
Ice Age
This is the album version. It was the second single released for the EP, and features a prominent stringed instrument being plucked throughout.
Ice Age (The Soft Moon remix)
This is a heavier version of the track, remixed by The Soft Moon. It has a darker feel, with many additional elements added by the remixers. It was released on HTDA's SoundCloud on December 12th, 2012.
Ice Age (deadmau5 remix)
This is a remix by deadmau5, originally released through his personal SoundCloud account, then commercially on his album while(1<2).
Music video
The music video for the song premiered just after midnight on 28th November 2012, and was the third video released for An Omen EP (the former two both being for "Keep It Together"). The video takes places mainly inside a log cabin built inside a rapidly freezing landscape. It begins as a predominantly performance video, with all four members of the band appearing. As the video progresses, visual distortions, similar to the VHS distortions used in the promotional art for the EP, start to form over the image to give the effect of tape damage, later combined with the effects of CRT monitor distortion. The video progresses to showing "home movie" images, with all people in the footage being blacked out, with the video distortions getting more and more pronounced. The video closes with the room freezing over.
Credits
Directed by: John Hillcoat
Director of photography: Linus Sandgren
Edited by: Dylan Tichenor
Assistant editor: Chris Patterson
Analog VFX artist: Gunther Campine

VFX - The Mill

Executive producer: Sean Costelloe
Producer: Rachel Stones
Lead VFX: Corey Brown, Nathan Kane
VFX: Danny Morris, Burtis Scott, Tony Robins, Melissa Graff, Jade Kim, Dusty Diller, Randy Krueger, Kshitij Khanna
Colorist: Fergus McCall
Production company: Skunk
Executive producer: Shelly Townsend
Producer: Jonathan Pavesi
Lyrics
   I find it looks the same but everything has changed 
   I find remembering gets harder every day 
   Sometimes I still believe who I pretend to be 
   Sometimes well everything's exactly how it seems 
   Exactly how it seems

   I see the color of your eyes has turned to grey

   I feel the wind is growing colder every day 
   Sometimes I open up the walls and disappear 
   Sometimes the crashing of the waves is all I hear

   Ocean

   Help me find a way 
   Ocean

   Wash us all away

   I know that everything we did will come around

   I take the thought of you and burn it to the ground 
   Sometimes I'm waiting for this ice age to arrive 
   Sometimes the hate in me is keeping me alive

   Ocean

   Help me find a way

   Ocean

   Wash us all away

   Ocean

   Help me find a way

   Ocean

   Carry us away

   Every day is getting shorter 
   I can feel it coming

External Links