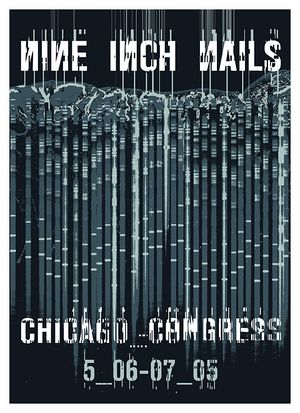 This concert on May 6th, 2005, was a part of the With Teeth Club Tour and was at the Congress in Chicago, Illinois. The Dresden Dolls were the opening act.
The show was marred by significant technical difficulties. "The Frail" and "The Wretched" were essentially without instrumentation other than drums, but were not repeated after the 20–30 minute break for corrections.
Lineup
Setlist
"Beside You In Time" (Intro)
"The Frail"
"The Wretched"
"You Know What You Are?" (aborted after 10-15 seconds)
"Wish"
"Piggy"
"Burn"
"Closer"
"Home"
"Reptile"
"Gave Up"
"Suck"
"Hurt"
External Links