2005/08/22 Brisbane, Australia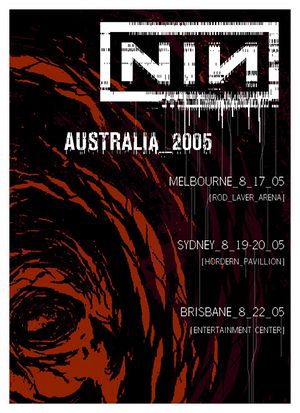 Nine Inch Nails' live perfomance on August 22nd, 2005 was at the Entertainment Center in Brisbane, Australia as part of the With Teeth International Tour. The opening act was The Follow.
Notes
Lineup
Setlist
"Pinion"
"Wish"
"Sin"
"Closer"
"Home"
"The Frail"
"The Wretched"
"Burn"
"Reptile"
"Love Is Not Enough"
"Suck"
"Gave Up"
"Hurt"
Bootlegs
External Links