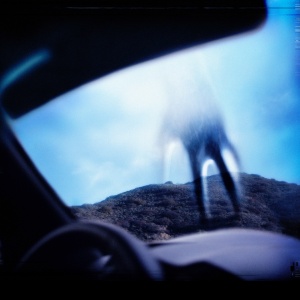 Year Zero (also known as Halo 24 or Year Zero: Zero-Gen-Ten in Japan) is the sixth studio album by Nine Inch Nails, released on April 13, 2007 in the UK and Europe, and April 17, 2007 worldwide, by Interscope Records. It was produced by Trent Reznor in collaboration with Alan Moulder and engineer Atticus Ross, both of whom worked in a similar capacity on Nine Inch Nails' previous major studio release, With Teeth.
A subsection of nin.com, yearzero.nin.com, was created and contained various things Year Zero-related. A companion piece to the album with remixes of nearly every track was released as Y34RZ3R0R3M1X3D on November 20, 2007.
Track List
CD/Digital
"Hyperpower!" – 1:42
"The Beginning Of The End" – 2:47
"Survivalism" – 4:23
"The Good Soldier" – 3:23
"Vessel" – 4:53
"Me, I'm Not" – 4:52
"Capital G" – 3:50
"My Violent Heart" – 4:19
"The Warning" – 3:38
"God Given" – 3:50
"Meet Your Master" – 4:08
"The Greater Good" – 4:52
"The Great Destroyer" – 3:17
"Another Version Of The Truth" – 4:09
"In This Twilight" – 3:33
"Zero-Sum" – 6:14
12" Vinyl
     A1  "HYPERPOWER!" - 1:42
     A2  "The Beginning Of The End" - 2:47
     A3  "Survivalism" - 4:23
     A4  "The Good Soldier" - 3:23
     A5  "Vessel" - 4:52
     A6  "Me, I'm Not" - 4:51

     B1  "Capital G" - 3:50
     B2  "My Violent Heart" - 4:13
     B3  "The Warning" - 3:38
     B4  "God Given" - 3:50
     B5  "Meet Your Master" - 4:14

     C1  "The Greater Good" - 5:03
     C2  "The Great Destroyer" - 3:17
     C3  "Another Version Of The Truth" - 4:09
     C4  "In This Twilight" - 3:33
     C5  "Zero-Sum" - 6:14
All versions feature an etching of The Presence with the words "NINE INCH NAILS / YEAR ZERO" on side D.
UK iTunes
The UK iTunes version of the album included the Dave Sitek remix of "Survivalism" as a bonus track.
"Survivalism (Dave Sitek Mix)" – 4:31
Instrumentals
The instrumental versions of all the songs on Year Zero were made available on remix.nin.com for streaming and free download. The site was eventually taken down and they can now be found on archive.org.[1]
About
In a 2005 interview with Kerrang!, Reznor expressed his intentions to write material for a new release during the With Teeth tour, and it was confirmed that he was working on it by September 2006. Year Zero began its mixing stage in January of 2007, and Reznor stated on his blog on The Spiral that the album was finished as of February 5, 2007. The album marks a new style of lyric writing for Reznor:
...for the first time in my life, I wanted to break away from the idea of opening up my journal and transferring that into song lyrics. And I really thought about what was at the forefront of my concern, and, at the state I'm at right now, at the age I'm at, just the state of being an American citizen, a lot of concern I have about the direction the country's headed in, and uh, kind of the erosion of freedoms that seems like we're experiencing, and the way we treat the world and our own citizens felt like something I needed to comment on. [2]
Alternate Reality Game
See also: Category:World of Year Zero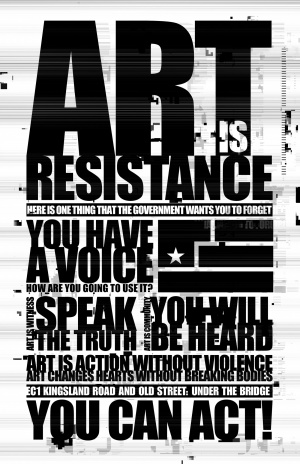 An alternate reality game was constructed by Trent Reznor and Rob Sheridan, then run in partnership with and developed by 42 Entertainment to provide listeners with a greater understanding of the album's concept. Reznor paid for the ARG himself, trying to keep it a secret from his record company as much as possible[3], stating: "What you are now starting to experience IS 'year zero'. It's not some kind of gimmick to get you to buy a record - it IS the art form... and we're just getting started. Hope you enjoy the ride." The game ran from roughly February 12, 2007 to May 2007, beginning when a string of mysterious websites was discovered around the internet related to the album; the game has since been nominated for two Webby Awards[4]. Learn more at the Year Zero Research page and view the timeline of discovery for an explanation of how things unfolded, also, 42 Entertainment has a complete overview of the project here. A glossary of terms related to the world of Year Zero can be found here.
Year Zero Hints
For full details on all hints found through the retail release of the CD see this ETS thread.
The Booklet
On the front of the booklet the words "THE MAILSTROM" can be read in the top left corner. This leads to the website http://www.themailstrom.com/.
Highlighted characters in the lyrics and notes throughout the booklet spell out the wreckage and shard for the Mailstrom wreckage Usurp.
Numbers scattered throughout the booklet led to the discovery of the wreckage and shard for the Mailstrom wreckage Flood.
The white bars in the bottom left of the "Meet Your Master" lyrics page are different in the Metropolis Records release and Interscope release of the CD. When combined with similar lines found on an Open Source Resistance flier the words "VIABILITY INDEX" can be read, leading to http://www.viabilityindex.com.
The CD
When the CD is warmed up, the thermocrome covering on the CD reveals a string of binary numbers that when translated into ASCII read "exterminal.net", leading to the website http://www.exterminal.net.
The Case
The characters printed on the gun on the panel left of the CD spell out the wreckage and shard for Mailstrom wreckage Scorpion.
Trent Reznor on Year Zero
This record began as an experiment with noise on a laptop in a bus on tour somewhere. That sound led to a daydream about the end of the world. That daydream stuck with me and over time revealed itself to be much more. I believe sometimes you have a choice in what inspiration you choose to follow and other times you really don't. This record is the latter. Once I tuned into it, everything fell into place... as if it were meant to be. With a framework established, the songs were very easy to write. Things started happening in my "real" life that blurred the lines of what was fiction and what wasn't. The record turned out to be more than a just a record in scale, as you will see over time.

Part one is year zero. Concept record. Sixteen tracks. All written and performed by me, produced / programmed by me and Atticus Ross, mixed by Alan Moulder, mastered by Brian "Big Bass" Gardner. Release date: April 17, 2007.

What's it about? Well, it takes place about fifteen years in the future. Things are not good. If you imagine a world where greed and power continue to run their likely course, you'll have an idea of the backdrop. The world has reached the breaking point - politically, spiritually and ecologically. Written from various perspectives of people in this world, "year zero" examines various viewpoints set against an impending moment of truth. How does it sound? You will hear for yourself soon enough, but given the point of this document is to provide information...

This record is much more of a "sound collage" than recent efforts from me.

A lot of it was improvised.

It is very tedious describing your own music.

It's not just music.

It's probably too long, but it felt like the right thing to do was to paint the complete picture.

It will sound different after a few listens.

You can think about it and it will reveal more than you were expecting.

You can dance to a lot of it.

You can fuck to a lot of it (maybe all of it depending on what you're into).[5]
Album Credits
Writing and performance: Trent Reznor
Production: Trent Reznor, Atticus Ross
Mix: Alan Moulder
Engineering: Trent Reznor, Atticus Ross, Alan Moulder, Brett Bachemin, Doug Trantow, Alan Mason
Recorded all over the world
Mixed at Chalice Studios (Los Angeles, CA)
"Hyperpower!" drums and "Capital G" drums/brass/winds recorded at Capitol Studios (Hollywood, CA) with assistant engineer Steve Genewick
Mastering: Brian Gardener at Bernie Grundman Mastering (Hollywood, CA)
World building: Trent Reznor, Rob Sheridan
World integration and enhancement: 42, Alex Lieu, Jordan Weisman, Sean Stewart, Elan Lee, Johnny Rodriguez, Susan Bonds
Art direction: Rob Sheridan, Trent Reznor
"The Presence," "The Great Divide," "The Scorched Earth" by Hydraulx
Artist: Matthew Santoro
"The Hand Of Faith," "The Hand Of Desperation" by Rob Sheridan
Hair and makeup: Cori Bardo
Management: Rebel Waltz, Inc.
Booking: William Morris Agency
Business management: Gelfand, Rennert & Feldman
Legal: David Altschul, Zia Modabber
Sounding board: Marc Geiger
Coordination: Brett Bachemin
Assistance: Shaynee Lee Gordy
Thank you very much: Tiffany Andrews, Thavius Beck, Jeremy Berman, Brandi Booth, Steve "Coco" Brandon, Gus Brandt, Andrew "Hans" Buscher, Brad Child, Trevor Cole, Willie Cole, Alessandro Cortini, Jerome Crooks, CX Kidtronik, Zack de la Rocha, Robert Dorian, Vanessa Freebairn-Smith, Josh Freese, Valerie Geller, Andrew Grad, Jeff Greenberg, Josh Homme, Alissa Juarez, Pete Keppier, Darren Kroupa, Ana Lenchantin, Tamar Levine, Marie Lewis, Chandra Lynn, Jackie McPherson, Jessyca Estrada Meyer, Dustin Mosley, Pablo Motta, Jamie Myers, April Napier, Sara Newkirk, Aaron North, Valerie Pilinski, Nyke Prince, Michael Prowda, Stephen Rehage, Martin St. Pierre, Claudia Sarne, Chris Schleyer, The Solutions Backwards Initiative, Mark Stephen, Michael Sullivan, Todd Tiedemann, John Van Eaton, Jeordie White, Saul Williams, Irit Zarutsky Ableton, Activision, Analogue Haven, Big City Music, DigiDesign, Guitar Center Hollywood, Izotope, Soundtoys, Line 5, Ohm Force, Metasonix, Native Instruments, The NIN Hotline, Nintendo of America, Rock-It Cargo, Sony Computer Entertainment America, Inc.
Special thanks to Jimmy Iovine and everyone at Interscope.
Thank you for the extra effort: Eric Fermin, Larry Tull
©2007 Leaving Hope Music/TVT Music, Inc. (ASCAP)
Administered by Leaving Hope Music, Inc.
Artwork
The man holding the bible and the gun on the two interior panels is the prop man who provided the guns for the "Survivalism" video. The video shoot and the photos were done on the same day.[6]
Touring
For more information, see Performance 2007
The album was supported by a tour that visited Europe, Asia and Australia, with an emphasis on locations never or seldom played by NIN. The production for this tour was scaled back and setlists became very fluid as a result. More of the NIN catalog was able to be covered on this tour, as several songs were played live for the first time and several songs were brought back to the setlists after a long absence. As the tour progressed, more Year Zero songs were added to the setlists.
Live
All songs from Year Zero have been played live except "My Violent Heart" and "Zero-Sum".
Regarding The Leak
On April 1, 2007, a bootleg recording of the Chicago, Illinois listening party of March 18, 2007 surfaced on several peer-to-peer networks. The quality of the recording is very low and it is apparent that whoever made the recording did not have very good sound capturing equipment, presumably a cellphone.
On April 4, 2007, a high-quality leak of the promotional disc supplied to listening parties was also leaked onto peer-to-peer networks. Perhaps to counteract and discourage any piracy of the leak, the entire album was made available for free streaming on the album's official website later that afternoon. Shortly after the stream was made available, high-quality leaks found their way to various sites and P2P networks.
Perhaps in another response to the leak, Reznor commissioned Q101 in Chicago to play the entire album on their radio station.
It is widely rumored, however, that Reznor himself was responsible for leaking the album as a result of his unappreciation for RIAA's Cease & Desist warrants issued to various websites that hosted free downloads of the 4 USB "leaks". Reznor's own involvement with the leak, however, will always be speculation at best due to his own legal liability.
Multitrack Files
In March 2007, the multitrack audio files of the first single, "Survivalism," were released in Garageband format on the official Year Zero website for fan remixing. The multitrack files for "Capital G," "My Violent Heart" and "Me, I'm Not" were then released on April 26; those for "The Beginning of the End," "Vessel" and "God Given" were released on June 12. The formats were for Garageband and Logic Pro, and there were also WAV files for other applications, with the latter distributed through BitTorrent. These files were also available in all three formats on remix.nin.com. The entire album was released in multitrack form as part of the Y34RZ3R0R3M1X3D package.
Film/Television Project
Reznor has stated that Year Zero is "part of a bigger picture of a number of things I'm working on. Essentially, I wrote the soundtrack to a movie that doesn't exist."
In March of 2007, Kerrang! Radio reported that "Reznor admitted he's already in talks about a movie version of his upcoming album, a concept piece, with part two scheduled next year." Reznor said that he was more interested in a television project rather than a film and that he had a producer and had met with writers.
On August 14, 2007, Reznor announced that he and his creative team would soon be taking the concept to television networks to try and make some sort of deal: "We're about to pitch it to the network, so we're a couple of weeks away from meeting all of the main people, and we'll see what happens." [7]
On June 8, 2008, The New York Times reported that "Mr. Reznor has been working with Lawrence Bender, Quentin Tarantino's longtime producing partner, to create a cable TV series to tell the entire story." [8]
On April 2, 2009, Reznor announced via a short Twitter post that "YZ is alive".
On September 28, 2010, The LA Times reported that the Year Zero television series detailed in the above NY Times article was going into pre-production, with Daniel Knauf as a writer and Lawrence Bender's team as staff, and that the miniseries would be handled by BBC America and broadcast on HBO. [9]
On March 10, 2011, Trent confirmed on the nin.com board that work on the TV series was still in progress. [10]
On June 24, 2011, Pitchfork Magazine had a section of news stating that Jim Uhls, the man who had written the screenplay for Fight Club and the screenplay for the 2008 film Jumper, was chosen to write the script for the series.
On December 23, 2011 in an interview by The Guardian Trent is quoted as follows about the 10-part HBO mini-series, which is based on Year Zero: "I chose not to write it myself because I don't know how to do that. But now I'm thinking I should have. Somebody's got to do it, right? How hard can it be?" [11]
On January 11, 2012 a user on Echoingthesound said that Jim Uhls confirmed him via Facebook that he was working on the Year Zero TV series ("I've been away from FB for awhile. Now that I see it, I can answer. I am currently working on Year Zero. [...]" [12])
On November 13, 2012, Reznor stated during an "ask me anything" session with Reddit that: "This is currently in a holding state. We didn't find the right match with a writer, and really have been avoiding doing what we should have done from the beginning: write it ourselves. We = Rob and myself. This project means a lot to me and will see the light of day in one form or another."
In August of 2013, it was stated in an article by the NME that HBO had rejected the series.
It was revealed by Rob Sheridan in a 2019 episode of the Pod Like A Hole NIN podcast that he and Reznor had at one point considered making a comic book based on Year Zero.
External Links
Discography