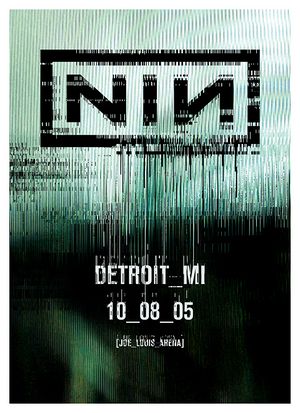 This concert took place on October 8th, 2005 at the Joe Louis Arena in Detroit, Michigan as part of the With Teeth Fall Arena Tour. Autolux and Queens Of The Stone Age were the opening acts.
Notes
Trent Reznor spoke to the crowd after performing Hurt:
I usually don't talk much because...I don't like to. But I just want to say 
that I got kind of caught up in the moment during that. 

Three years ago I never thought I'd be on stage, much less playing to an awesome crowd like this. I 
just want to thank you all. I also want to thank Autolux and Queens of the Stone Age, two fucking
awesome bands, and Alex Carepetis for filling in on drums. 

I also want to thank... hold on, I have a list *reaches into back pocket*. No, I'm just kidding.

Lineup
Setlist
Bootlegs
Coming soon.
External Links