2006/06/06 Birmingham, AL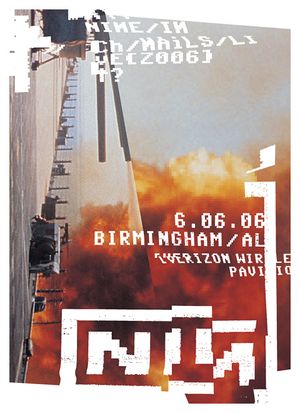 On June 6th, 2006, Nine Inch Nails performed with Bauhaus and TV On The Radio at the Verizon Wireless Amphitheatre in Birmingham, Alabama. This was part of the Summer Amphitheater Tour.
Notes
It's a weird thing in here tonight, 'cause I can see you fuckers. I see one dude with a 
powder-blue button-up shirt, really nice, holding a beer. He's not going to clap, 'cause 
that's for fags! Real nice, man.

Lineup
Setlist
Bottlegs
External Links