NIN 2014 Latin America Tour
This tour took place during March and April 2014. It was part of the NIN 2013-2014 touring cycle.
Line-Up
Stage Set-Up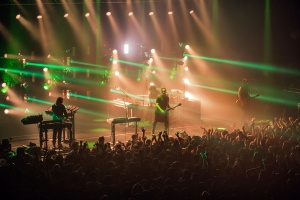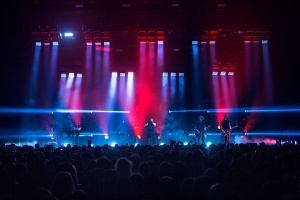 The setup for this leg was minimal and a departure from the 2013 legs. No screens or projections were used, but it consisted instead of banks of various spotlights behind and above the band, as well as the overhead lighting panels that were used during the Tension 2013 Tour.
Typical Setlist
Statistics and Variation
Despite the more stripped down production, the setlist for this short leg was still somewhat static, with most of the outliers either being inserted in the middle of the set, or the various songs being shuffled around.
Some anomalies are listed below:
Tour Dates