Beside You In Time (halo)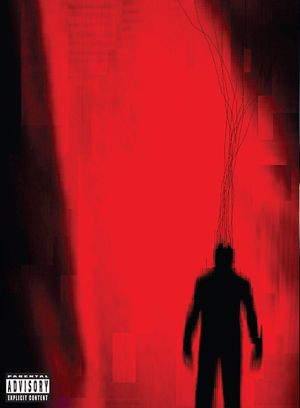 Beside You In Time (also known as Halo 22) is the Nine Inch Nails release chronicling the 2005/2006 Live: With Teeth arena tours. It primarily features high-definition footage from two dates, March 28, 2006, in Oklahoma City, OK and March 30, 2006, in El Paso, TX. There is also bonus footage from rehearsals and the Summer Amphitheater Tour. A promotional website for the release was set up at halo22.nin.com.
Tracklist
Main
* These songs have an alternate angle option, allowing one to view the accompanying film from a central vantage point.
Summer Footage
The summer footage is filmed in high-definition by Rob Sheridan on handheld camcorders.
"Closer"
"Only"
Rehearsals
Footage of 2005 rehearsals was included. The audio for "Love Is Not Enough" was released on the Only single. This footage is similar to video for "The Hand That Feeds."
Music Videos
Standard Definition music videos from the With Teeth era are also included.
"The Hand That Feeds"
"Only"
Formats
Beside You In Time was released on February 27, 2007 on DVD, Blu-Ray, and HD-DVD. The Blu-Ray and HD-DVD version have full 1080p high-definition playback for the main playlist. There was no CD release for Beside You In Time.
Artwork
A poster given away at screenings for the film used an early version of the cover art, as was stated by Rob Sheridan in a post on The Spiral. Trent Reznor opted for the final cover art because it was more striking and odd. For the cover of the Blu-ray and HD-DVD versions of the film, Sheridan proposed an alternate blue version of the final cover art, but this was passed on by the record label.[1]
Other early unused cover concepts were posted on Rob Sheridan's Facebook[2], with the following commentary:
Unused cover comps for Nine Inch Nails' BESIDE YOU IN TIME DVD/Blu-ray release, 2007. Ultimately the more visually striking red cover was chosen, and these elements were utilized for supplemental packaging and promotional material surrounding the release. All of this artwork for BYIT, including the final red cover, was created by filming stills of the film off a computer monitor with a MiniDV camera, then physically damaging the magnetic DV tape and capturing the footage back through a capture card. The combination of interlacing lines and data damage created the pixelated texture and blocky glitches (which, when utilized in 2005's WITH TEETH artwork, were the inspiration for the shapes of the "teeth" LED screens in the tour's stage production.
The booklet of the Blu-ray contained a Year Zero alternate reality game clue that pointed to Solutions Backwards Initiative.
Credits
Abridged from the original credits, to reflect the most pertinent information.

Directed and edited by Rob Sheridan
Produced by Bart Lipton
Stereo Mix by Dave "Rave" Ogilvie
Assistant Engineer: George Gumbs

5.1 Surround Mix by Elliot Scheiner
Stereo mixed at Paramount - Encore Studios
5.1 Surround mixed at The Eyeball
Stereo Mastering: Tom Baker @ Precision Mastering in Hollywood
5.1 Mastering: Robert Hadley
Sadie Operator: Sangwook Nam
Nuendo Editing: Allen Morgan

Director of Photography: Dave Rudd
Production Manager: Pia Clemente
Production Coordinator: Cesar Vega
Camera Operators: Robin McLeod, Erich Schmidt, Mark Larick, Phillip Thomas, Byron Shah, Curtis Calloway
Jib Operators: Todd Rolling, Brian Baetke

Video Engineer: Brian Greene
Video Utility: David Barrow
Communications/Tape Op: Amy Greene
Key Grip: Greg Hoffman
Grips: Scott Forrester, David Nagro
Script Production Assistant: Michelle Robinson
Cameras: Greene HD Productions & MLD
Dolly: Impact Productions and Serious Grip & Lighting
Grip Equipment: New Millennium
Insurance: Acordia

Online Edit at The Post Factory
Editor: Chris Gendrin
Color Correction at Matchframe Video, Post Logic
Colorists: Kelly Reese, Mario Barrera
Audio/Video Sync at Eleven, Santa Monica
Mixing: Mike Franklin
Assistant: Vinny Tarango

DVD Authoring and Encoding: MX Entertainment, Ascent Media
DVD Menus: Rob Sheridan, DZN - The Design Group
Still Photography: Rob Sheridan
DVD Production Supervisor: Jim Belcher
Filmed: March 28th, 2006 in Oklahoma City, OK @ The Ford Center; March 29th, 2006 in El Paso, TX @ El Paso County Coliseum

Nine Inch Nails: Alessandro Cortini, Josh Freese, Aaron North, Trent Reznor, Jeordie White
Lighting & Stage Design: Leroy Bennet (Winter), Martin Philips (Summer)
Lighting Programming: Martin Philips
Visuals: Martin Philips, Rob Sheridan, Trent Reznor, Alastair Watson
"Eraser" and "Right Where It Belongs" Projection Films: Andrea Giacobbe

Special Thanks: Atticus Ross, David Altschul, Michele Bernstein, everyone at Rebel Waltz, Shaynee Gordy, William Harper, Michael Walsh, Greg Giroux, Bryan Olsen, Bob Brigham, Nick Jackson, Chanon Dicarlo, Joe Gallager, James "Winky" Fairoth, Joe Ryan, Scott Faraday, Dorothy Weintraub, Lori Racioppi, Dave Paiva, Chandra Lynn, Lou Carnevale, everyone at Interscope, Tamar Levine, Anita Heilig, Frank McDonough, Mike Kerns, Adam Beilenson, Stacey Barnett, Chuck Reed, Ed Goodreau, Matt Vitalone, CXKidtronix, Will Sandalls, The NIN Hotline, Jeff Greenberg, Claudia Lagan, Michelle Reiner, Teresa Bustillo, DJ Fox-Engstrom, the entire staff at the Ford Center in Oklahoma and The El Paso County Coliseum in El Paso

Tait Towers, Center Staging, Digidesign, Dean Guitars, Fender, M-Audio, DW Drums, Paist, OCDP, Pintech Electronics, Big City Music, Mesa Boogie, Line 6, Gibson, Ampeg, Muse Research, Doepfer Musikelektronik GmbH, Hagstrom, D'Addario, Korg USA, Marshall, Epiphone
External Links