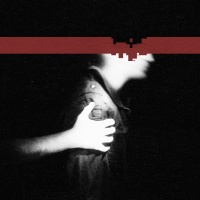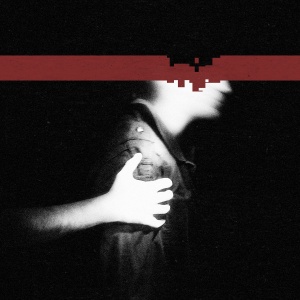 The Slip (also known as Halo 27) is the eighth and latest studio album from Nine Inch Nails. It was released as a free download on May 5, 2008, and contains the previously released Web-only singles "Discipline" and "Echoplex."
The album is available for download in a variety of formats, including MP3, lossless FLAC and high-quality WAV files. When playing the MP3 files in an MP3 player a different piece of artwork is displayed for each song, as was the case with Ghosts I–IV.
Formats
Downloads
High-quality MP3s (87 mb), encoded with LAME at V0, fully tagged.
FLAC lossless (259 mb)
FLAC high definition 24/96 (942 mb), better-than-CD-quality 24bit 96kHz audio
M4A Apple Lossless (263 mb)
High definition WAVE 24/96 (1.2 gb), better-than-CD-quality 24bit 96kHz audio
The FLAC, M4A and WAVE formats are distributed via torrents through tracker.nin.com. All formats include a PDF file with artwork and credits, all songs include individual track art and lyrics embedded. All files are 100% DRM-free.
Physical product
The Slip is available as a physical product in CD and vinyl formats. The 6 panel digipak is limited to 250,000 pieces worldwide, each individually numbered, and includes a DVD of NIN performing five live tracks from The Slip at rehearsals, a 24-page booklet, and an exclusive sticker pack. It was released on July 22, 2008 in the US and Canada, and on July 21, 2008 in the UK and Europe.
Originally, the physical product was intended to be released on July 22, 2008 in the US, Canada, and Japan as a numbered, CD/DVD package, limited to 250,000 units with the UK, Europe, and Australian unnumbered editions to be released on July 21, 2008, with the same content as the North American and Japanese editions. It is not known at this time why the decision was made for the numbers produced to be reduced.
The double gatefold vinyl release contains one 180-gram LP and a 24-page booklet. Unlike the CD release, the vinyl is not numbered. It was released in the US and Canada on august 5th, 2008, and in the UK and Europe on August 4th, 2008.
On July 16, 2008, Trent Reznor posted two images of the physical product on nin.com. The post was entitled "The Beginning and the End". The first image shows him holding two copies of the album, hiding his face behind them. The second image shows the backs of both CDs. The one in back reads 1/250,000 and the one in front reads 250,000/250,000.
The Limited Edition also comes with three 4" x 4" stickers, each representing one of 9 illustrations to album songs (printed in booklet or individually embedded in distributed media files), with the difference that none of the stickers have the red lines. The stickers appear in consistent order, which allowed community to dub them 1st, 2nd and 3rd sticker packs and create The Slip Owners Database [1].
The cover of the insert is a new piece of artwork that depicts several light gray lines on a dark background (the same color as the one for 1,000,000). Five lines, two on the ends and three in the middle, all travel straight downward from the top edge to the bottom. Two more lines, in between the three middle and two outside, on each side, start straight downward, then slant inward, then travel straight downward parallel to the other lines before they would intersect the ones in the middle. These lines combined form the usual NIN logo (second "N" being backwards).
Third Disc & 11th Track
There was some confusion about the physical release, mostly due to information on Amazon.com (US) and other online retailers. The product description indicated the release included three discs which were rumored to include an unreleased or "hidden disc" of unreleased studio tracks entitled "The Take Over". Later on, the track listing on the site was updated to show 11 tracks. The 11th track was entitled "Slip".
All of this was clarified as rumor and error when the official release information was posted on July 21, 2008 at theslip.nin.com/physical
Track Listing
CD/DVD
CD
"999,999" - 1:25
"1,000,000" - 3:56
"Letting You" - 3:49
"Discipline" - 4:19
"Echoplex" - 4:45
"Head Down" - 4:55
"Lights In The Sky" - 3:29
"Corona Radiata" - 7:33
"The Four Of Us Are Dying" - 4:37
"Demon Seed" - 4:59
DVD
12" Vinyl
     A1  "999,999" - 1:25
     A2  "1,000,000" - 3:56
     A3  "Letting You" - 3:49
     A4  "Discipline" - 4:19
     A5  "Echoplex" - 4:45

     B1  "Head Down" - 4:55
     B2  "Lights In The Sky" - 3:29
     B3  "Corona Radiata" - 7:33
     B4  "The Four Of Us Are Dying" - 4:37
     B5  "Demon Seed" - 4:59
Album Credits
Room tuning: Steve "Coco" Brandon
Art direction: Rob Sheridan and Trent Reznor
Cover styling: Amy Hall
Hair: Cori Bardo
Project coordination: Brett Bachemin
Assistance: Alynn Dotson
Management: Rebel Waltz
Business management: William Harper and Michael Walsh for Gelfand, Rennert & Feldman
Legal: Gary Stiffelman and David Byrnes
World wide booking: Marc Geiger for William Morris Agency
Press [us]: Steve Martin (Nasty Little Man)
Press [uk]: Frances McCahon (RMP)
The Null Corporation Europe: Didi Parlevliet
Published by: Form And Texture (ASCAP)
Label: The Null Corporation
© 2008 NIN
Thank you: Bob Morelli, Alan Becker, Danny Buch and everyone at Red; Digidesign; Elena Dickstein and Preferred Travel; Jeffrey Ehrenberg and Vintage King; Jeffrey Horton and Native Instruments; Paul J. Cox Studio Systems; Phillip Scholes and SSL; Rockit Cargo; Roger Cordell and Big City Music; Ross Garfield and Drum Doctors; Shawn Cleary and Analogue Haven; Shivaun O'Brien and Sound City Studios; Sudjam; Topspin Media Inc.; West L.A. Music
Thank you (continued): Bruno Bondanelli, Candy Soo, Chris Whitemyer, Christina Lum, Craig Johnston, David Phillips, Irina Volodarsky, Jeff Davis, Jeff Masud, Jessica Trento, John Coleman, Josh Smith, June Munsinger, Karen Ciccone, Kelly Jao, Marie Lewis, Rich Fownes, Ross Rosen, Shamal Ranasinghe, Sherri Durrell, Tamar Levine, Zia Modabber
This album is licensed under a Creative Commons Attribution-Noncommercial-Share Alike license.
More information: www.creativecommons.org
Video Content:
nine inch nails live: Alessandro Cortini, Robin Finck, Josh Freese, Justin Meldal-Johnsen, Trent Reznor
Produced by Michael Angelos
Directed and edited by Rob Sheridan
"Letting You", "Head Down", and "Discipline" mixed by Blumpy
"1,000,000" and "Echoplex" mixed by Ken Andrews at Red Swan Studios
Production Manager: Mark Demarais
Director of Photography: Simon Thirlaway
Camera Operators: Simon Thirlaway, Rob Sheridan, Hilton Goring, Dan Bombell, Ethan McDonald
Mastered by Tom Baker at Precision Mastering, Hollywood, CA
DVD media services by Broadness, NYC.
Release
Prior to the album's release, a message was posted on nin.com, simply stating "2 weeks!". The previous time the same message had been posted on the site had been to forbear the release of Ghosts I-IV. Two tracks, "Discipline" and "Echoplex", were also released through radio and the internet respectively, both containing the message "go to www.nin.com May 5" in their ID3 tags.
On May 5th, nin.com was updated with the title Halo 27 and a link to theslip.nin.com with the message: [2]
(thank you for your continued and loyal support over the years - this one's on me)
The album site requires a password to be submitted where the link to the download page can be sent to. The site itself states:
as a thank you to our fans for your continued support, we are giving away the new nine inch nails album one hundred percent free, exclusively via nin.com.
we encourage you to remix it, share it with your friends, post it on your blog, play it on your podcast, give it to strangers, etc.
Multitracks for the songs were then posted for download from remix.nin.com
According to a Rolling Stone article, the album was finished May 4th and sent to Sudjam, the company that manages nin.com, at 9:30 p.m. for a midnight release.
In a nin.com update on June 26th, 2008, it was reported that since the album's release on May 5th, 2008, over 1,400,000 people had downloaded The Slip from theslip.nin.com. That number represents individual people, and excludes multiple downloads from the same order.
Touring
For more information, see Lights In The Sky Tour
The album (as well as Ghosts I-IV, which was released the same year) was supported by a tour that visited North and South America. This tour was notable for having the most ambitious production of any NIN tour before or since, using groundbreaking lighting and video technology. The middle portion of the set, referred to as the "Ghosts" portion, utilized some of that album's unorthodox (for NIN) instrumentation such as marimba, banjo and small percussion.
Relation to Year Zero
Like Ghosts I–IV, the release of The Slip came as a surprise to most fans, who were expecting the next release to be a continuation of Year Zero. Reznor has indicated in interviews since the release that a Year Zero sequel was still in the works.
Aside from Art Is Resistance logo in the artwork for "Letting You", there are no clear, direct references to characters or events in Year Zero. Some tracks share similar themes, such as abuse of power ("Letting You"), an avatar of destruction ("Demon Seed"), submission to authority ("Head Down"), imprisonment ("Echoplex") and the appearance of entities in the sky ("Lights In The Sky"). Other songs, however, like "1,000,000" and "Discipline", seem completely unrelated and feature more "traditional" NIN themes of personal turmoil. It remains unclear which portions, if any, of The Slip should be considered canon in the Year Zero storyline.
Miscellanea
The high quality wave download torrent includes a subdirectory named "The Slip art", containing JPEG images. However, the file "02-1000000.jpg", has an incorrect file extension. This is actually an Adobe Photoshop CS3 (Macintosh version) file with a single layer and no significant meta information attached.
According to a Japanese interview with modwheelmood, the hand on the cover of The Slip is that of Alessandro Cortini, while the shoulder is Reznor's. Cortini also states that he did not actually play anything on the studio album, though his performances are included on the rehearsal DVD.
There also seems to be a mistake in the wave files; The track "The Four Of Us Are Dying" is mistitled "Demon Seed" and vice versa.
The final page of the PDF gives credit to "(c) 2008 niin." This appears to be a typographical error.
Audiophile message board Hydrogen Audio noticed mastering errors on the 24/96 high-def WAVs, which was followed by posters "ningineer" and "treznor" who wrote that they had recontacted the mastering studio and released the WAVs in addition to high-def FLACs.[3] On May 15th the nin.com Halo 27 blog post was edited with the message: "Some friends at hydrogenaudio pointed out an error with the high resolution WAVE files we didn't catch. The corrected files are now posted along with high resolution FLAC files as well. If you're interested in these, simply re-download the new files. Sorry for the hassle!"
A Google Earth KML file representing downloads of The Slip according to geographic region was made available from nin.com on June 26th, displaying over 1,400,000 downloads (not including multiple downloads) that had come from theslip.nin.com.
External Links
Discography
Previous release - "Ghosts I–IV"
Halo number: 27
Next release - "N/A (latest release)"