2005/09/28 Sacramento, CA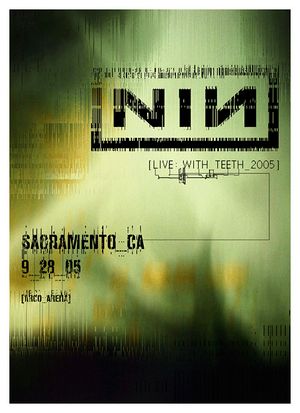 The live performance on September 28th, 2005, took place at the Arco Arena in Sacramento, California as part of the With Teeth Fall Arena Tour, with Queens Of The Stone Age and Autolux opening the show.
Notes
That night, after the show, Trent Reznor updated the "TR" section of nin.com with the following post:



bummer. Just spent the day discussing touring up through next summer, then play our asses off
to the least responsive audience I can ever remember playing to. I know I'm bitching but it's a
shitty feeling. As I'm walking to the bus to leave Sacramento as soon as I can, I learn Jerome 
is back in the hospital. I have no idea what this means...

12:37am_PST

Lineup
Alessandro Cortini: Keyboards, programming, guitar, backing vocals
Jerome Dillon: Drums
Aaron North: Guitar, backing vocals
Trent Reznor: Vocals, guitar, keyboards
Jeordie White: Bass, guitar, keyboards, backing vocals
Setlist
Bootlegs
Coming soon.
External Links