2006/06/02 San Antonio, TX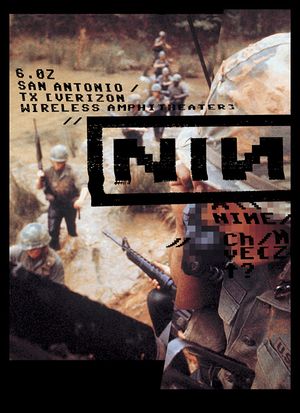 This concert took place on June 2nd, 2006 at the Verizon Wireless Amphitheater in San Antonio, Texas. Bauhaus and TV On The Radio were the opening acts on this date. This was part of the Summer Amphitheater Tour.
Notes
Jeordie White apparently had technical difficulties during the intro to "Only," prompting Trent Reznor to declare it an "Extended Remix" of the song.
Lineup
Trent Reznor: Vocals, guitar, keyboards
Alessandro Cortini: Keyboards, programming, guitar, backing vocals
Aaron North: Guitar, backing vocals
Jeordie White: Bass, guitar, keyboards, backing vocals
Josh Freese: Drums
Setlist
"Sin"
"Closer"
"Burn"
"Gave Up"
"Only"
"Wish"
"La Mer"
"Suck"
"Hurt"
External Links